TANDEM JUMP
Schedule for Tandem Jump.
A Tandem Skydive is the quickest and easiest way to experience the exhilaration of being in freefall! Tandem jumping allows first-time jumpers to experience the thrill and excitement of the sport without the preparation and knowledge required for a solo jump.
The student wears a harness, which attaches to highly qualified tandem instructor's parachute system... The instructor controls the jump from the exit to opening and landing, The pair exits the aircraft for a controlled freefall of up to 45 seconds from around 10000-12000ft above ground level.
The instructor deploys the parachute approximately 5,000 feet above the ground before your parachute is opened/deployed for you to enjoy the views as you fly your parachute back to the ground to land it safely assisted by your TANDEM Instructor. No previous experience is necessary and it takes just 1 Hour to be trained to make the jump! Tandem Jump is a 1-day affair. Participants can come on any weekend days, jump on the same day or leave the next day.
Schedule of Tandem Skydive Jump:-
Tandem Skydive Jump Participants can attend the training, undergo skydiving jump and plan their return journey all on the same day.
Training: Since Tandem Skydive Participants would be jumping with Tandem Instructor, so maximum training will be 30 mins to 1 hour. Where the Participant will be familiarized with the Parachute Equipments and the Process. He will be thoroughly briefed about the DO's and is expected to remember to make the Experience more joyous.
In case, due to any unavoidable situation, like any change in weather/wind etc, participant would be required to wait for one more day. Since safety is the only mandate, the PSA Instructors will not take any chances with your Skydive once decided by the Instruction Team.
Tandem Jump Cost:- Rs. 33,000/-
Inclusions:
Ground Training and Jump
Certificate of the Jump
Log Book signed by the Instructor with the details of the Jump valid across the globe
All gears and Types of equipment for the Sport.
Exclusions:
HD Photos 1000/- Rs / Videos 1000/- Rs available at additional cost.
Accommodation + local Transfers packages + Food NOT included.
We have Tent accommodation in the drop zone itself.
Tent charges 1000 Rs per person per night on 2 or 3 sharing basis or the whole tent is available on 3000 Rs per night.
Tandem Skydive Jump sequence will be like this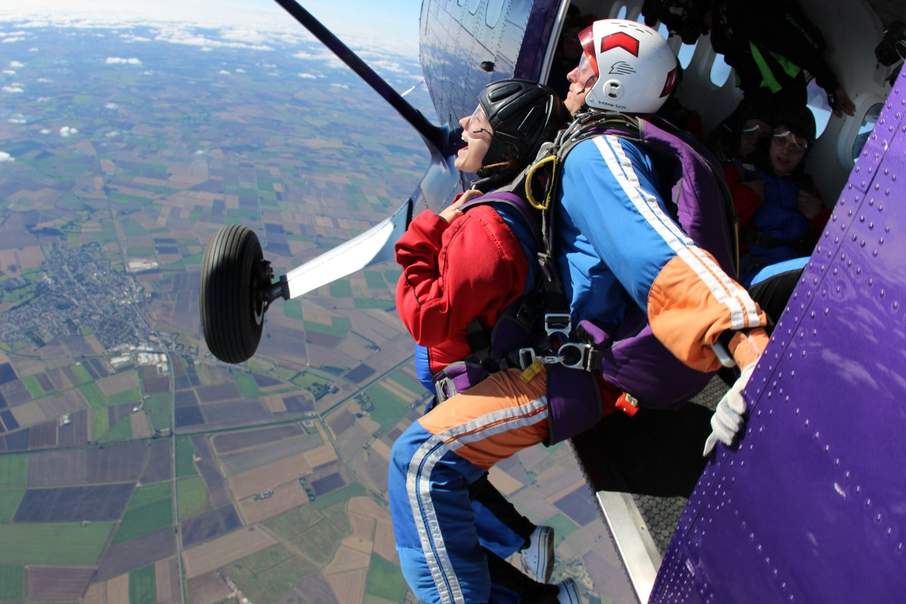 A student with Tandem instructor exiting from Aircraft at 10,000 ft.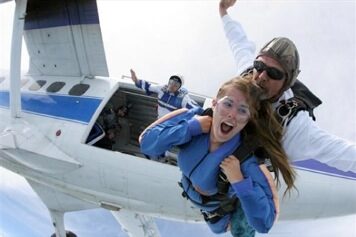 Up in the air at 8000 ft … enjoying free fall or u can say flying like a bird before the opening of the parachute. What a thrill isn't it?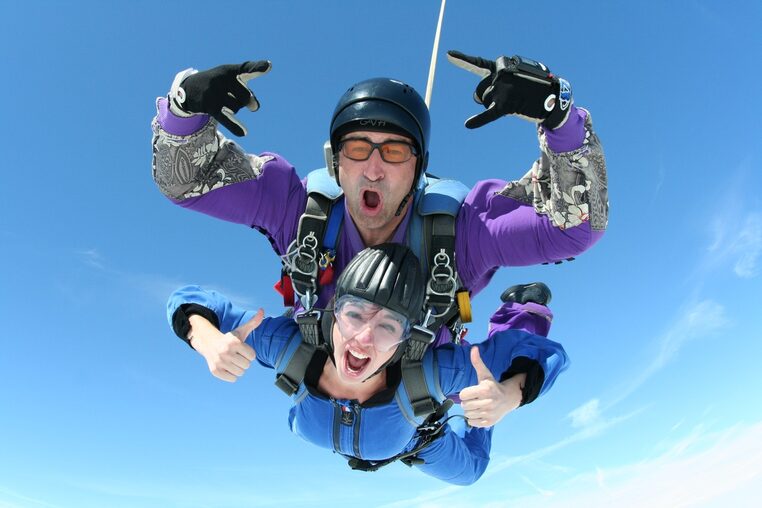 Enjoy the free-fall.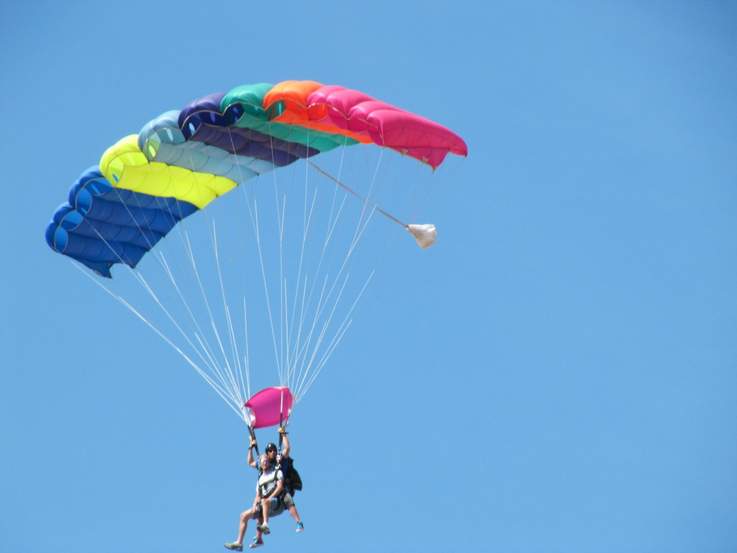 At 3000ft … enjoying flying after the opening of the parachute.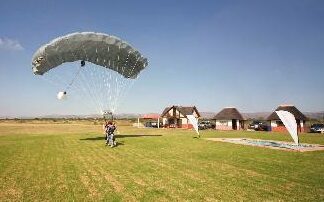 Safely landing on ground…. What an awesome experience.. wu hu
Want to experience this kind of free fall experience?
Then for what you are waiting? call us for booking….